Cheeky Cherubs were delighted to partner with Early Childhood Ireland in hosting a one day Reggio Emilia workshop on Saturday, 22nd November 2014.
The Reggio Emilia Approach is an innovative and inspiring Italian approach to early childhood education which values the child as strong, capable and resilient; rich with wonder and knowledge. Every child brings with them deep curiosity and potential and this innate curiosity drives their interest to understand their world and their place within it.
Rita Melia, of Early Childhood Ireland, gave the pedagogical insight to this curriculum and Cheeky Cherubs facilitated centre tours of our Ballincollig and Bishopstown settings, showing the theory applied in an Irish context, in our Reggio-inspired environments.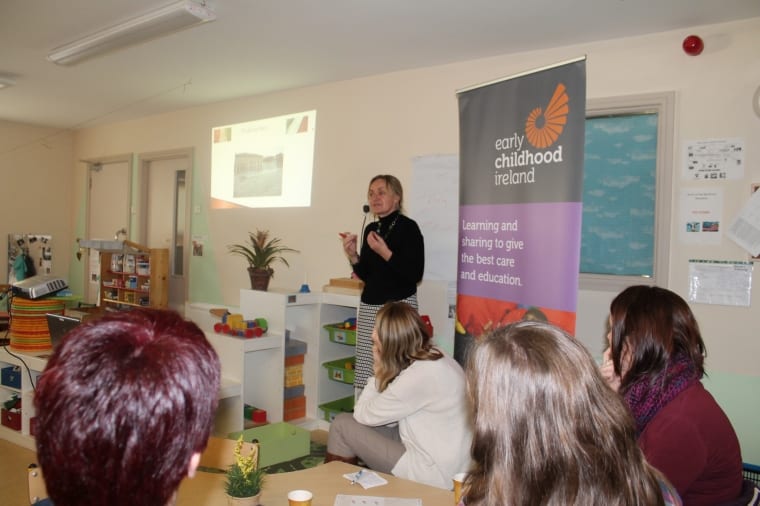 In the infant toddler centres and preschools of Reggio Emilia children's learning is not considered to be as an automatic result of what is taught by the adult but rather is due to children's enquiry, competencies and experiences which are supported by the resources and provocations provided by the competent adult. Cheeky Cherubs have been inspired by this philosophy and it is evident in our setting how this is put into practice.
Those who attended were introduced by Sarah O'Leary, co-director of Cheeky Cherubs, to the practical application of the Reggio approach, how an Irish setting can implement the theory. Rita Melia then gave a talk about the philosophy, principles and practice of Reggio. Participants were then free to view the environments and ask questions.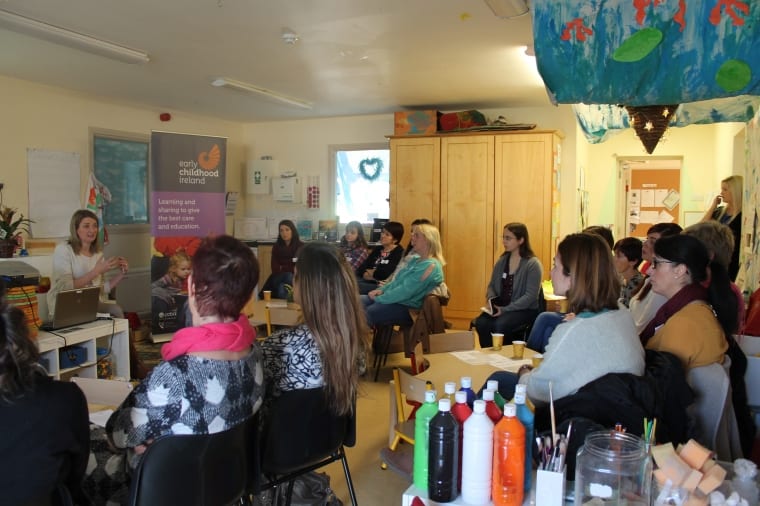 It was a great opportunity to network and stimulate a group discussion. Those who attended learned about the value and importance of materials and resources in supporting and planning around children's emerging interests. They saw key principles and "The Hundred Languages of Children" in practice.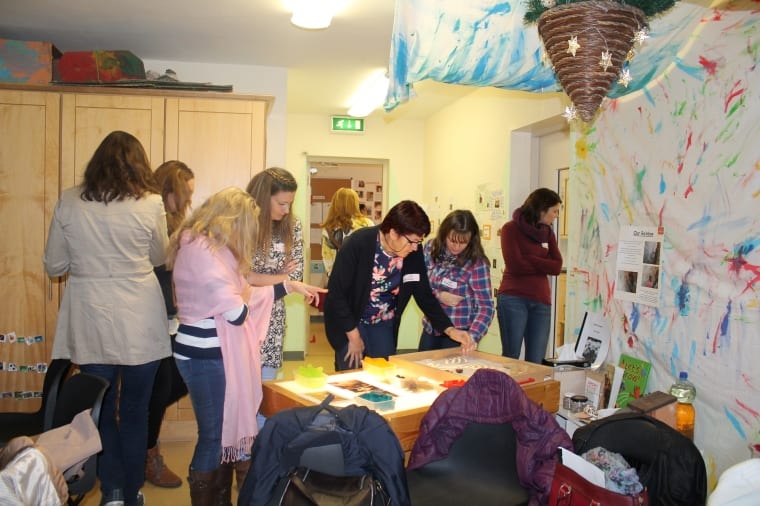 The environment is seen as the third teacher in Reggio and so we endeavour to make our learning spaces beautiful and inviting. Each of our rooms have their own natural resources area, filled with shells, stones, leaves, chestnuts and much more. Many of our rooms have light tables with glass bottomed sand trays and a selection of glass blocks and homemade slides. Students could see how we use lighting as a way to transform the atmosphere.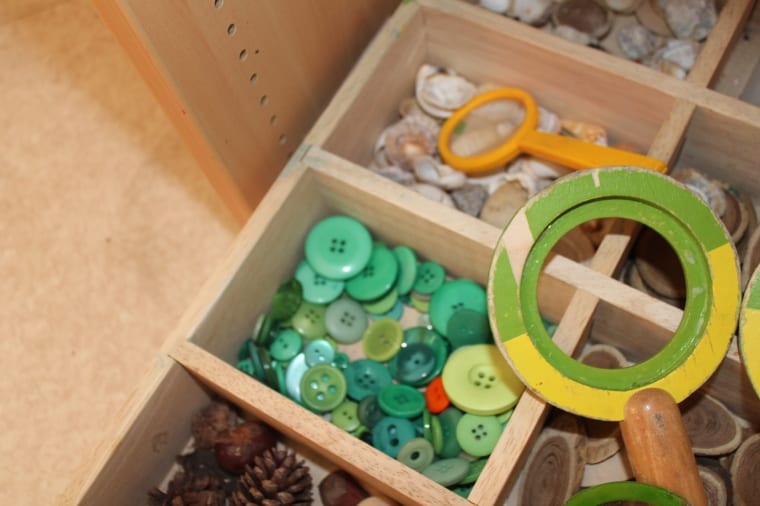 Reggio Emilia has a strong emphasis on documenting the children's learning. Cheeky Cherubs takes as much pride in this as Reggio does and carefully documents the children thoughts, making their learning visible. Students visited the stand alone "Studio" (a dedicated art space), and were introduced to the fine dining experience that Cheeky Cherubs have become so well known for.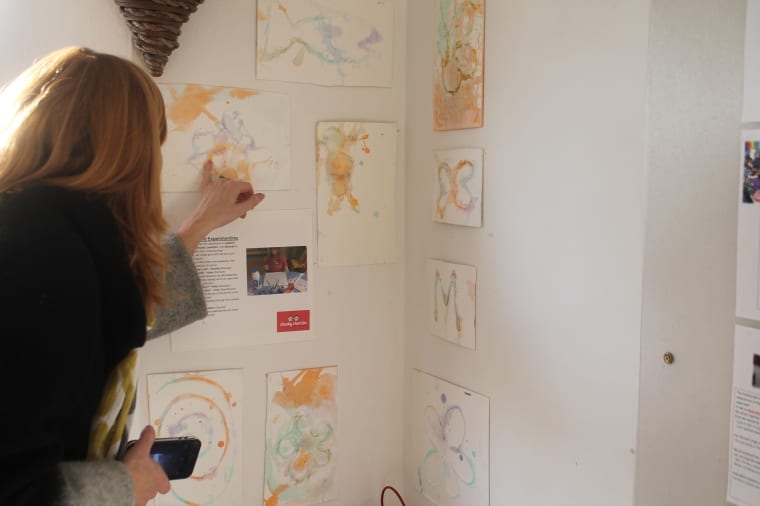 `The wider the range of possibilities we offer children, the more intense will be their motivations and the richer their experiences` (Malaguzzi).
This also applies to the sharing of ideas and practices within the early years sector. It was heartening to see such dedicated early years educators out on a Saturday, enthusiastic and energised by the day's activities, and ready to go back on Monday and offer their children all of these new possibilities to enrich their experiences.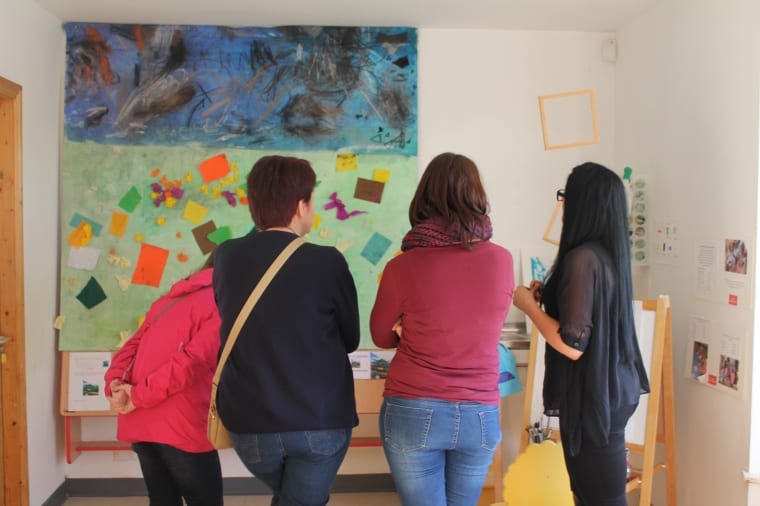 Thanks to all that attended and a special thank you to the team of Cheeky Cherubs for all their hard work and preparation.