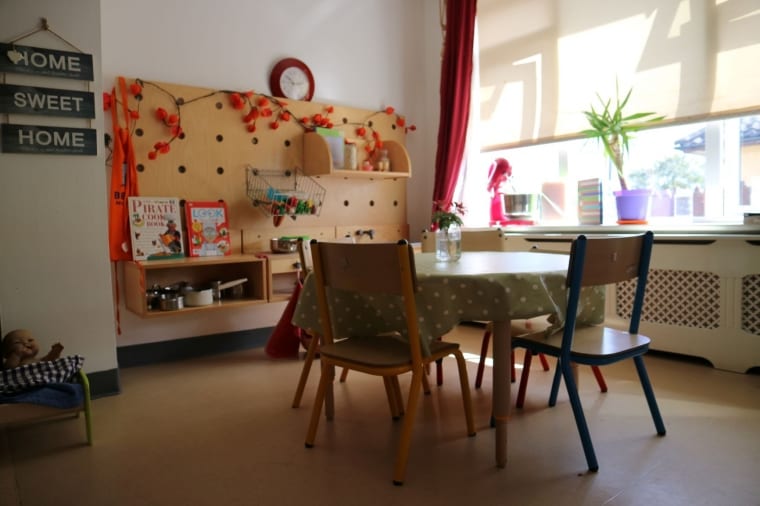 The dining experience at Cheeky Cherubs is always a delight for children and gives the educator an opportunity to chat and discuss "what's for dinner?". The dining experience also enhances children's life skills, such as preparing and tidying up after mealtimes. Children are encouraged to help our educators in helping at mealtimes, as they would at home, including counting out what crockery is required and adding a touch of colour by putting flowers on the table. These are important and enjoyable times in the day where many topics are discussed by the children and their educators.
It is important to us that your child is given the time and opportunity to develop food recognition when eating their meals in order to learn different foods and textures and develop a diverse pallet. As the saying goes, "Variety is the Spice of Life" so it is our intention to expose the children in our care to as much variety and diversity within food groups in order to enable them to have a varied pallet and a healthy body.
We work closely with our chef on our seasonal menus, being mindful of promoting locally seasonal produce wherever possible. Only fresh quality produce will ensure nutritious meals and enhance dishes. The children at Cheeky Cherubs are our best critics!
Sample of Dishes and Snacks from our Menus
Main Meal
Salmon on a Tray with Broccoli and Baby Potatoes
Turkey Fruit Curry with Brown Rice
Mozzarella, Tomato & Basil Penne Pasta with Garlic Bread
Ham & Courgette Tagine with Cous Cous
Sweet Potato & Cauliflower Curry with Quinoa
Spaghetti Bolognese with Sourdough balls
Afternoon Snacks
Nut free Granola with Fromage Frais
Flourless Oat and Banana Pancakes served with Irish Honey
Homemade Cheesy Crumpets
Pineapple & Cheese Squares with Sliced Apple
Natural yogurt with fresh Mixed Berries
Light Snacks
Fruit
Breadsticks
Rice Cakes
Yogurt
Rye Crackers