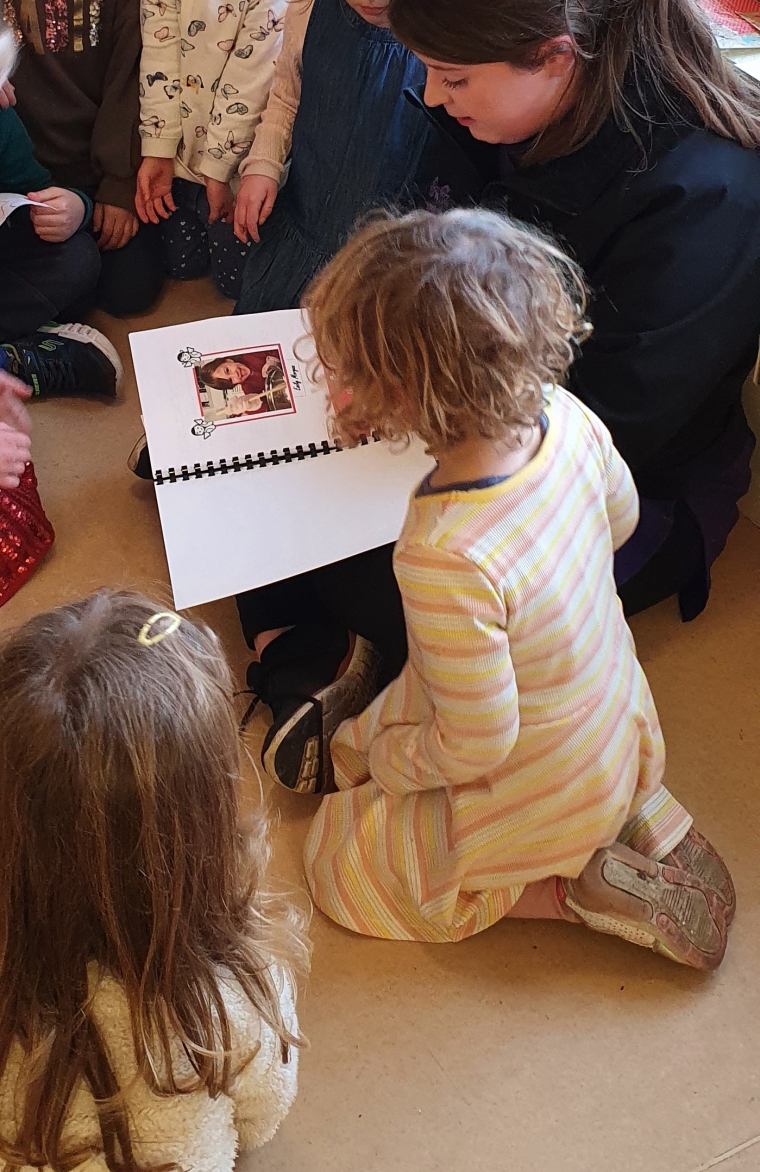 By telling stories the children's learning, experiences and play become viable. The educators write stories about what they have observed the children achieve during their time at CC.
Learning stories were developed in New Zealand and are now used internationally as an example of best practice in documenting in an early years setting. They are records of teacher observations, varying in length and detail, they can be one paragraph, one page or longer. Focusing on a specific incident or episode, a snapshot of the child's (children's) activities over time.
Learning stories can be used as a record, documenting what the children can do, their competencies and achievements. Learning Stories provide opportunities to make their lives, interests and abilities visible to themselves, their families and others.
Learning stories will only give a small understanding of the child, but through compiling a collection of them for each person they should create a more complete picture of the child. LS support the voice of the child to be heard.