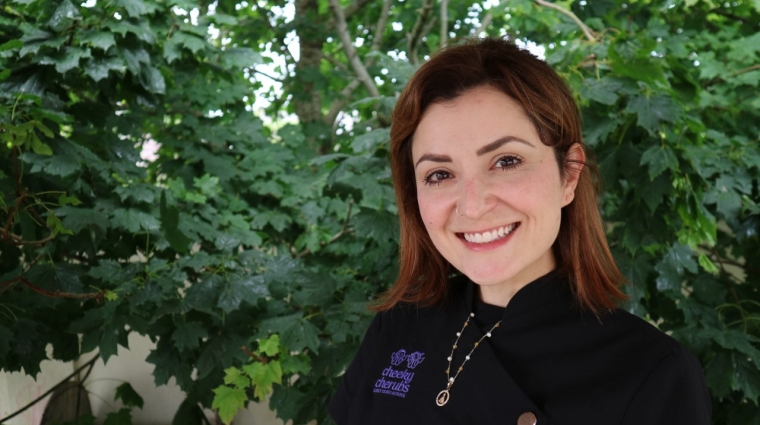 Cheeky Cherubs is an Award Winning Early years schools. Awards that have been achieved through educators having a shared Image of the child. Educators who follow the child's emergent interests through play, inspired by a rights-based and Reggio Emilia approach. We believe children are capable, creative, and curious, therefore our educators need to be too.
We are extremely fortunate to have a dynamic team, made up of passionate and committed educators with a common goal. Respect and positivity are two key ingredients to help promote a healthy and enjoyable working environment. If you have these qualities, have a relevant Early Years qualification, and would like to work in one of our teams please read on…
One of the most important decisions a person makes in their life is choosing where to work. We spend so much of our lives at work it is important to enjoy it, to be able to build meaningful relationships with colleagues, children and their families.  Life is far too short to be unhappy in your working environment.
"Happiness is when what you think, what you say and what you are in harmony"
– Gandhi
At Cheeky Cherub's we pride ourselves on our employee welfare. Continuous Professional Development is an integral part of team support and quality at Cheeky Cherubs. Sarah and Michele, the directors are involved through supportive and mentoring practices, as are the Cheeky Cherubs Leadership teams. Educators have access to internal and external training, are provided with the time and tools to step away from their rooms for reflective practice. All our Educators value the importance of Teacher Research Time. Educators receive many other benefits to working in Cheeky Cherubs, such as competitive remuneration, annual leave increments, regular social events to name a few.
If you are interested in joining our team please contact us on . We will contact you to arrange an interview, which if successful will lead to a comprehensive induction and training process.
The educators in Cheeky Cherubs are vital to carrying out the vision and ethos of the company. As a result, they are highly motivated, engaged, and enthusiastic about what they do with and for the children. They hold many relevant qualifications ranging from QQI level 5 to 9 in Early Years Care and Education, as well as first aid, child protection and food safety training. Our teams have participated in Síolta quality training, play therapy, speech and language workshops, to name a few. It is the belief of Cheeky Cherubs that Early Years care and education is the beginning of a lifelong educational journey so as a company we support continuous professional development for our educators.
When starting with Cheeky Cherubs there is a vigorous interview and induction process. All qualifications and references are validated. Each successful candidate is Garda vetted and provided with ongoing training and support once they start working with us. Each educator is asked to subscribe to a clear set of principles, policies and procedures, as well as a rights-based approach to early years care and education. We are an equal opportunities employer and incorporate an anti-bias curriculum into our daily practice. There are both internal and external opportunities for training, culminating in an annual in house training day, where experts as well as Cheeky Cherubs educators share their knowledge and experience with us all.
While educators spend most of their days directly with the children, there are opportunities throughout the week for Teacher Research Time (TRT). During this time, the educators reflect on the experiences and development of their key children, recording their achievements, experiences, preferences and challenges. All of which is complied into a beautiful document which becomes a history of the child's life in Cheeky Cherubs. The leadership team work closely with the educators providing support and direction where requested or required. Each person is encouraged to bring something of themselves to their lives in Cheeky Cherubs, both adults and children