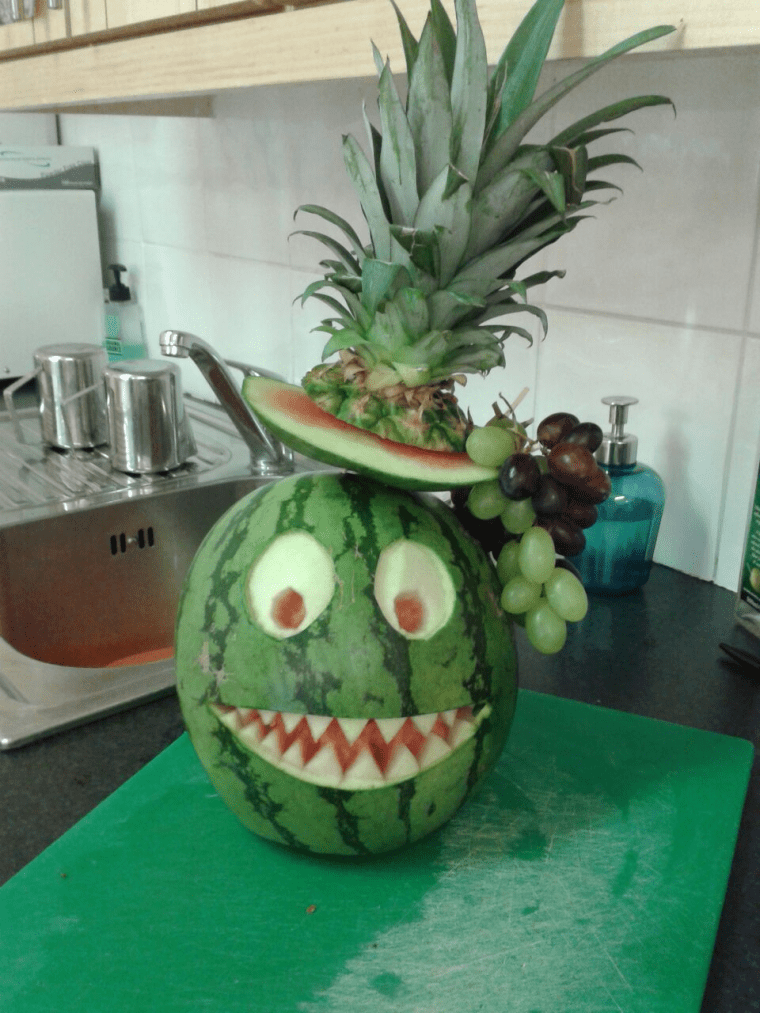 At Cheeky Cherubs Early Years Schools, we are passionate about food and the importance of good nutrition for children and families. We believe that healthy eating habits need to be developed and harnessed from an early age and food recognition and the promotion of varied tastes is essential for young children. We give children that variety and exposure to foods on a daily basis.
We supply and cook a variety of healthy foods for our children in Cheeky Cherubs. Our Four Week Seasonal Menus' have been designed in conjunction with HSE recommendations and our own healthy eating ethos.
"We see it as important to teach children about the benefits of healthy eating when they are young, so they will seek out healthy foods on their own later in life."
Michele Akerlind, Co-Director, Cheeky Cherubs Early Years Schools
However, as part of our Irish culture, we traditionally celebrate our birthdays with lavish sweets, treats and cakes, etc. We began to find that when celebrating birthdays, families were bringing in more and more treats and cakes and this was conflicting with our Nutrition and Healthy Eating policy, as well as our aim to be nut and egg free. It was also isolating children with allergies. We had to respond to our own changing need so we needed to break the old tradition and set a new precedent for occasions here at Cheeky Cherubs! We brainstormed and encouraged our parents to get involved. One of our parents in our Bishopstown centre suggested an idea she had seen – a Fruit Monster – and it all got under way from there. Word spread through all three crèches and the Fruit Monster became a reality.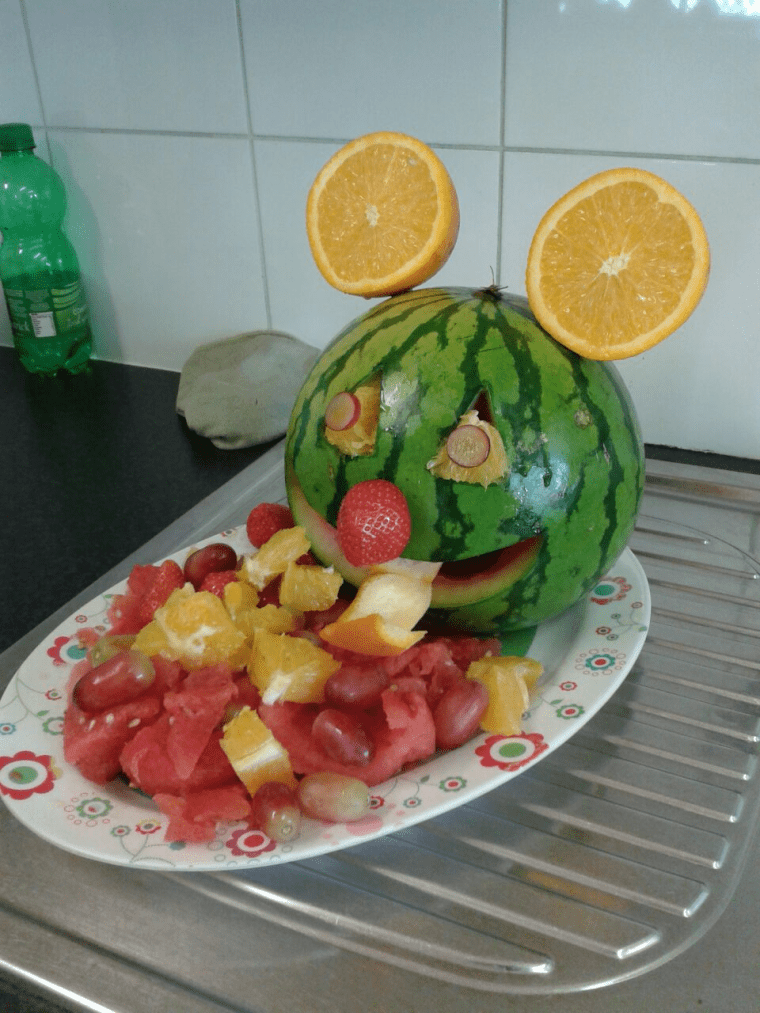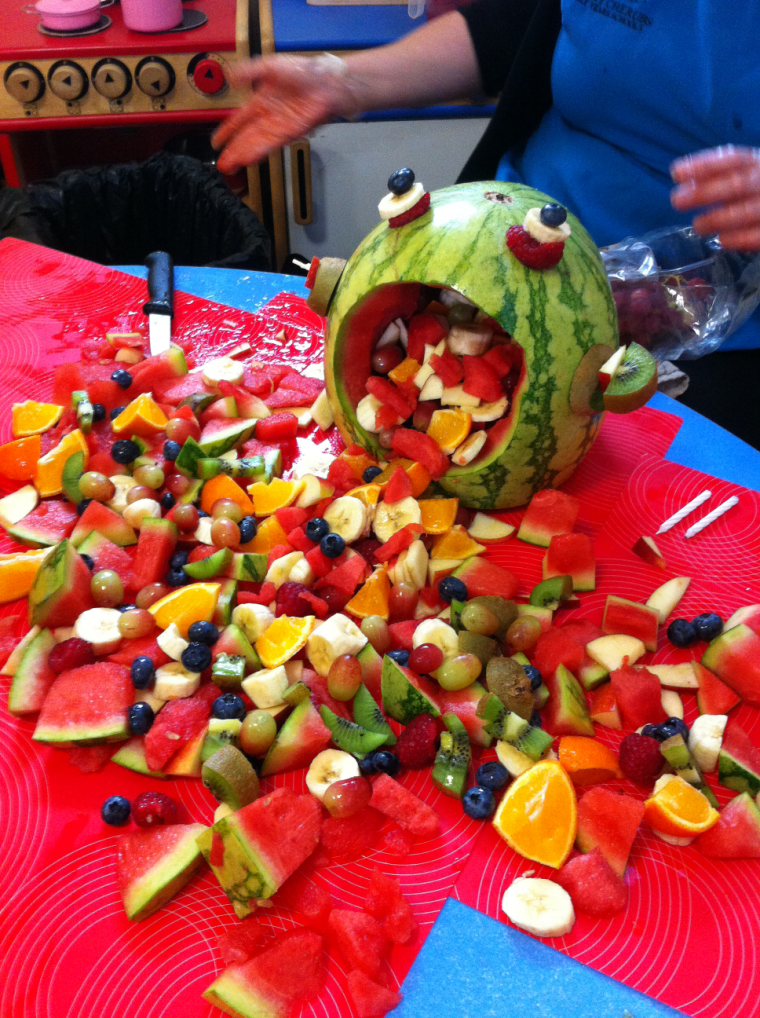 The parents and children choose and source the fruit together, bring it in on the birthday, and then all the children get involved in creating their own Fruit Monster, with eyes, ears, a nose and sometimes even teeth! The children are the leaders in the creation and presentation side of their Fruit Monsters, with the teachers taking the lead from them. We allow the children experience everything for themselves, and have changed our strategies to let them be the leaders in this. It is their creation after all. No two Fruit Monsters look the same…. And the children have never eaten so much fruit as when they do all the work themselves!!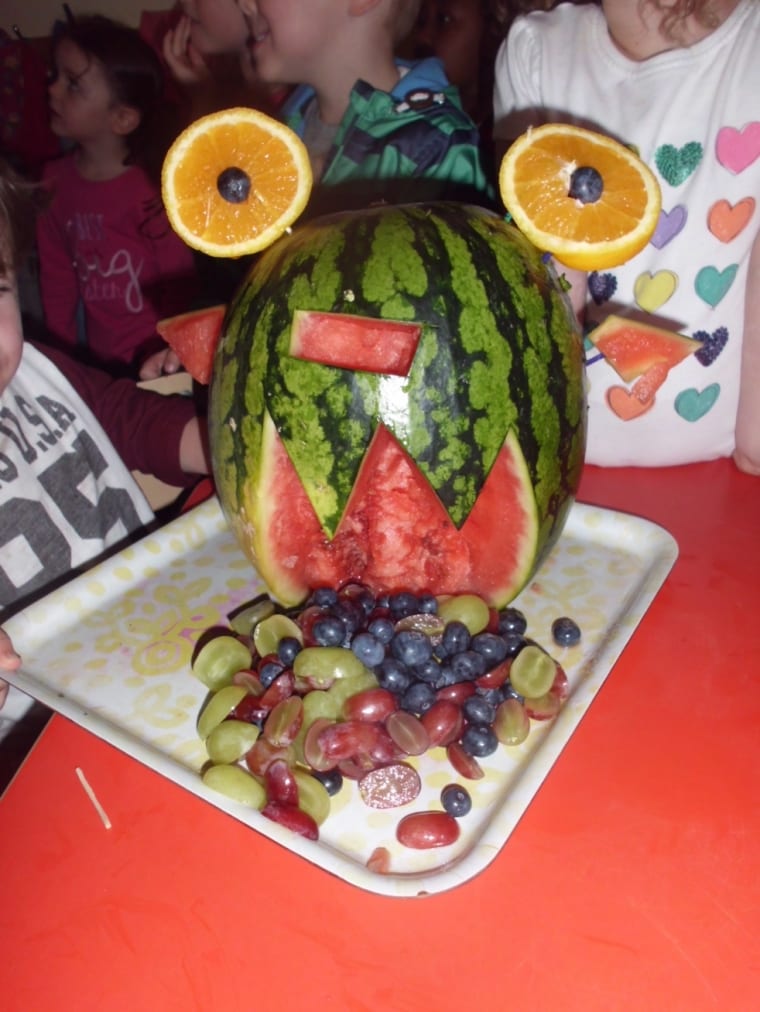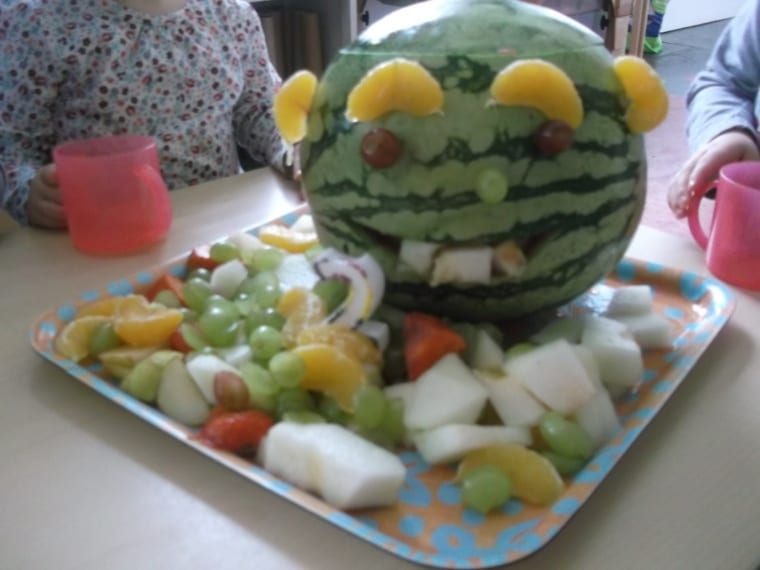 Long gone are the days of cakes and sweets for our birthday celebrations. We even extended this to staff birthdays, changing the regular presentation of cakes to a beautiful bouquet of flowers instead. We too can role model for the children that birthdays aren't all about chocolate and a sugar rush.
With the rising levels of obesity it extremely important to make the effort to instil healthy eating habits from an early age, and foster this throughout the children's time here. We have responded by introducing the Fruit Monster and encouraging parental involvement.
Our innovation in practice, the introduction of Fruit Monsters, was recognised and awarded an Innovation Award by Early Childhood Ireland this year.
"Creative partnerships in Cheeky Cherubs cross into all areas of the curriculum. When developing new healthy eating practices their creative flair once again came to the fore. They have replaced lavish treats and birthday cakes with a healthy creative alternative – THE FRUIT MONSTER"